This will be the next action taken by the Peace Abbey community in conjunction with activists from Cape Downwinders.   New York Times Article

Welcome to The Peace Abbey Community website!
The mission of the Peace Abbey Foundation is to create and install public works of art that promote peace and nonviolence; and to administer and care for Abbey Interfaith Peace Chaplaincy, The Pacifist Memorial, The Animal Rights Memorial, Cremation Cemetery for Conscientious Objectors and the National Registry for Conscientious Objection. Throughout the year, the Foundation presents the Int'l Courage of Conscience Award at conferences and peace ceremonies and extends the impact of the Peace Seeds interfaith prayers for peace through their dissemination worldwide.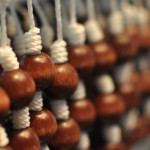 The Foundation supports grassroots efforts to link the many dimensions of the peace movement with a committed emphasis on human rights and animal rights. Central to our universalist approach is the premise that nonviolence is the most effective and long-term strategy in addressing the multitude of challenges that now threaten our increasingly imperiled planet.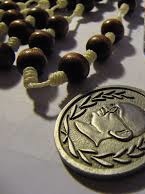 FOUNDATION GOALS
To Educate: We conduct and sponsor programs and projects that promote a deeper understanding of the importance of service as a way of life. We exemplify this commitment to altruism through our decades-long affiliation with The Life Experience School for young adults with disabilities.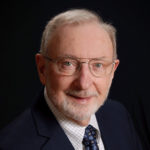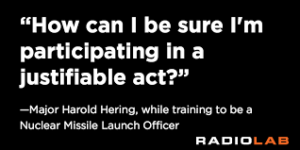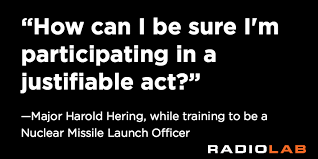 In the spirit of Hugh Thompson and Larry Colburn, Retired Major Harold L. Hering will be honored with the Courage of Conscience Award for asking the question that remains on everyone's mind.  LISTEN to RadioLab Segment (Fast forward 5 min 30 secs.) The award ceremony will take place in Boston in late Summer.  New York Times article (1975)  Details to follow.
_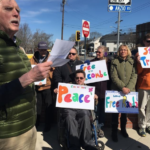 METROWEST DAILY NEWS
By Norman Miller
Denied a chance to air their grievances about President Donald Trump in Natick District Court on Monday, four protesters arrested in January in Sherborn gathered outside the courthouse to share them with their supporters.
"The validity of my/our necessity defense, whether acknowledged by the court or not, is our clarion call to charge Donald Trump with what amounts to treason," said Lewis Randa, 69, of Duxbury, the director of the Life Experience School and the Peace Abbey Foundation. "We allowed Donald Trump to get away with publicly urging a foreign government, Russia, to help him defeat his opponents during the U.S. presidential election."
On Jan. 20, Sherborn Police arrested Randa, along with Courtland "Courty" Woods, 54, of Medfield; Maureen Gaynor, 49, of Greenville, Rhode Island; and William Holcombe, 68, of East Sandwich, during a protest at the Peace Park in Sherborn. All four were charged with disturbing the peace after they all gathered in the road holding the Peace Abbey Foundation's "peace chain."
The charges were dismissed against Gaynor that day on $150 court costs. On Monday, the remaining protesters, were at Natick District Court for a pretrial conference. Prosecutor Wendi Safran filed a nolle prosqui against all three, essentially moving to dismiss the case. Over Randa's, Woods' and Holcombe's objection, Judge Lynn Coffin Brendemuehl dismissed the case.
"We wanted it to go to trial," said Randa. "We didn't want it dismissed. We felt the message we brought to court needed to be voiced in court."  However, Brendemuehl denied their request to read written statements in court, so the group gathered outside.
Holcombe describd himself as a Quaker with a "deep and abiding concern for the health of the planet." He said Trump is not doing enough and doesn't seem to care or take environmental problems seriously.
"Instead, he denies science and appoints a climate science-denying coal burner to head the EPA (Environmental Protection Agency)," said Holcombe. "To me, this seems beyond bizarre and utterly catastrophic. Given all this, business as usual, including demonstrations against the new administration, is not nearly enough. Rather, I feel compelled to take the strongest non-violent action I can to protest the planetary life threatening nature of Trump's words and actions."
Although the current case is over, Randa said he and others will not stop protesting and trying to raise awareness as long as Trump is president.  "We will continue," said Randa. "This won't be the last time you'll see us."