Message Board
Welcome to the Peace Abbey Foundation website!
The mission of the Peace Abbey Foundation is to create and install public works of art that promote peace and nonviolence; and to administer and care for Abbey Interfaith Peace Chaplaincy, The Pacifist Memorial, The Animal Rights Memorial, Cremation Cemetery for Conscientious Objectors and the National Registry for Conscientious Objection. Throughout the year, the Foundation presents the Int'l Courage of Conscience Award at conferences and peace ceremonies and extends the impact of the Peace Seeds interfaith prayers for peace through their dissemination worldwide.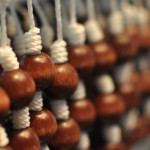 The Foundation supports grassroots efforts to link the many dimensions of the peace movement with a committed emphasis on human rights and animal rights. Central to our universalist approach is the premise that nonviolence is the most effective and long-term strategy in addressing the multitude of challenges that now threaten our increasingly imperiled planet.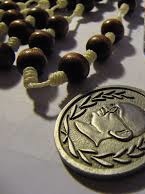 FOUNDATION GOALS
To Educate: We conduct and sponsor programs and projects that promote a deeper understanding of the importance of service as a way of life. We exemplify this commitment to altruism through our decades-long affiliation with The Life Experience School for young adults with disabilities.
To link: We conduct and sponsor public events that promote understanding and mutual respect between people of different faith traditions and non-believers. We celebrate examples of artistic expression that elevate the ideals of compassion, cooperation, fairness and peace.
To Beautify: We commission and install works of art that express the sacredness of life and the power of pacifism and nonviolence. Accordingly, we support efforts that employ the arts in fostering social justice and peace.
To Participate: We conduct and support programs and projects that further an understanding of the many applications of Gandhian nonviolence and civil disobedience. Accordingly, we initiate, support and participate in peace and justice demonstrations and protests.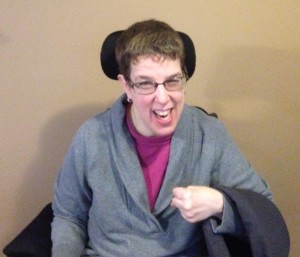 AWARD CEREMONY TO HONOR MAUREEN GAYNOR
Author, activist and musician will be receiving the Courage of Conscience Award at the Special Peace Corps Center, Millis, MA on Monday, November 30, 2015 at 12:30 PM. for her dedication, personal example and extraordinary leadership in the Disability Rights Movement in the United States.
Maureen was influenced to write her autobiography by Peter Falk. Falk played the main role in the mystery television film series Columbo. Falk would always send Gaynor Christmas cards before he passed away in 2011.
"I wrote my autobiography," Gaynor explains, "because I had the ability to do so. And it was just that: I had the ability to do so. I thought given my unique views on life, having a substantial physical disability, but having the ability to get my story out there, it would have been incredibly selfish and irresponsible if I didn't write it. You can't talk a good game without putting it out there."
"When you think that something is out of reach, just sit back and breathe because within time, anything is possible!" says Gaynor.
"Maureen Gaynor is an inspiration, my inspiration. Her autobiography is raw and real and made me take an honest inventory of my own life. Besides wielding a poetic pen, she writes with the courage and insight of a modern-day sage. I read deep into the night, enjoying each personal path she was generous enough to take me on. This book will not only inspire those with disabilities, but has the power to make a positive impact on all who read it. Maureen is a hero and I highly recommend that everyone read her newest literary gift."
– Steven Manchester, #1 bestselling author, "The Rockin' Chair and Twelve Months"

VISITATION:  Fr. Daniel Berrigan:  "I wish I had started a place like this. The students are not being trained to be soldiers or corporate rip-off artists. We could use a few more thousand places like this."
Dan, now 95, is currently living in the Fordham University Jesuit residence center in the Bronx.  Lewis visited him on October 7 and shared all that is happening at LES and the Peace Abbey and attended Mass at the private chapel there with dozens of other elder Jesuits.  "With a gentle squeeze of my hand, he conveyed his love to the Peace Abbey community".  Hold Dan in the light.  Lewis