Message Board
Welcome to the Peace Abbey Foundation website!
The mission of the Peace Abbey Foundation is to create and install public works of art that promote peace and nonviolence; and to administer and care for Abbey Interfaith Peace Chaplaincy, The Pacifist Memorial, The Animal Rights Memorial, Cremation Cemetery for Conscientious Objectors and the National Registry for Conscientious Objection. Throughout the year, the Foundation presents the Int'l Courage of Conscience Award at conferences and peace ceremonies and extends the impact of the Peace Seeds interfaith prayers for peace through their dissemination worldwide.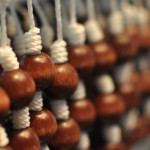 The Foundation supports grassroots efforts to link the many dimensions of the peace movement with a committed emphasis on human rights and animal rights. Central to our universalist approach is the premise that nonviolence is the most effective and long-term strategy in addressing the multitude of challenges that now threaten our increasingly imperiled planet.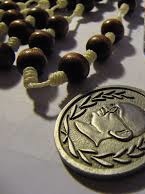 FOUNDATION GOALS
To Educate: We conduct and sponsor programs and projects that promote a deeper understanding of the importance of service as a way of life. We exemplify this commitment to altruism through our decades-long affiliation with The Life Experience School for young adults with disabilities.
To link: We conduct and sponsor public events that promote understanding and mutual respect between people of different faith traditions and non-believers. We celebrate examples of artistic expression that elevate the ideals of compassion, cooperation, fairness and peace.
To Beautify: We commission and install works of art that express the sacredness of life and the power of pacifism and nonviolence. Accordingly, we support efforts that employ the arts in fostering social justice and peace.
To Participate: We conduct and support programs and projects that further an understanding of the many applications of Gandhian nonviolence and civil disobedience. Accordingly, we initiate, support and participate in peace and justice demonstrations and protests.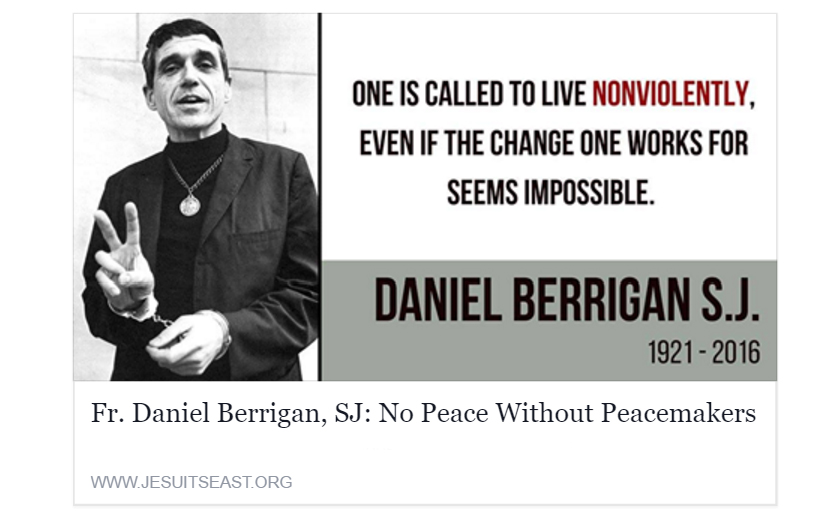 Daniel Berrigan SJ:
"I wish I had started a place like the Life Experience School. The students are not being trained to be soldiers or corporate rip-off artists. We could use a few more thousand places like this."
Dan passed away at age 94 on April 30, 2016 at the Fordham University Jesuit residence center in the Bronx.  Lewis visited him on October 7 and shared all that is happening at LES and the Peace Abbey and attended Mass at the private chapel there with dozens of other elder Jesuits.  "With a gentle squeeze of my hand, he conveyed his love to the Peace Abbey community".    Dan will be missed greatly by those who knew him and viewed him as their mentor within the community of resistance, service and love.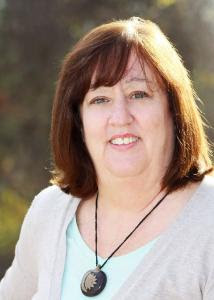 ABBEY CAISSON CARRIES CASKET OF PEACEMAKER
The world lost an amazing peace educator when Betsy Sawyer passed away two weeks after fulfilling her dream of having the Big Book for Peace exhibited at the United Nations Headquarters in NYC. She and her countless students over eleven years at Groton Dunstable Middle School devoted themselves to making this extraordinary book as their gift to the dream of peace. At her funeral service, her students spoke of how her spirit will live on in their lives and how they will continue their efforts to bring the Big Book throughout the world.
Courage of Conscience Award recipient, the late Dr. Maya Angelou reflects on "I am Human", which features the award statue of the peace dove in outreached hands.  This is a beautiful reflection on stretching yourself like Gandhi, Mother Teresa, Dr. King and Malcolm X did.  Highly recommended viewing.