Message Board
Welcome to the Peace Abbey Foundation website!
The mission of the Peace Abbey Foundation is to create and install public works of art that promote peace and nonviolence; and to administer and care for Abbey Interfaith Peace Chaplaincy, The Pacifist Memorial, The Animal Rights Memorial, CO Hill Cremation Cemetery for Conscientious Objectors and the National Registry for Conscientious Objection. Throughout the year, the Foundation presents the Int'l Courage of Conscience Award at conferences and peace ceremonies and extends the impact of the Peace Seeds interfaith prayers for peace through their dissemination worldwide.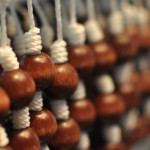 The Foundation supports grassroots efforts to link the many dimensions of the peace movement with a committed emphasis on human rights and animal rights. Central to our universalist approach is the premise that nonviolence is the most effective and long-term strategy in addressing the multitude of challenges that now threaten our increasingly imperiled planet.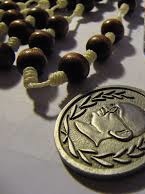 FOUNDATION GOALS
To Educate: We conduct and sponsor programs and projects that promote a deeper understanding of the importance of service as a way of life. We exemplify this commitment to altruism through our decades-long affiliation with The Life Experience School for young adults with disabilities.
To link: We conduct and sponsor public events that promote understanding and mutual respect between people of different faith traditions and non-believers. We celebrate examples of artistic expression that elevate the ideals of compassion, cooperation, fairness and peace.
To Beautify: We commission and install works of art that express the sacredness of life and the power of pacifism and nonviolence. Accordingly, we support efforts that employ the arts in fostering social justice and peace.
To Participate: We conduct and support programs and projects that further an understanding of the many applications of Gandhian nonviolence and civil disobedience. Accordingly, we initiate, support and participate in peace and justice demonstrations and protests.
Pam Benjamin and Sense of Wonder Creations receive Abbey Award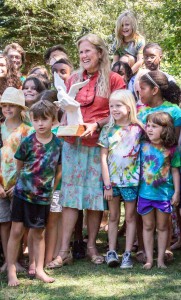 August 14 –  Sense of Wonder Creations is a non-profit organization that was started in the summer of 1991 with a heartfelt desire to become a loving place for young people to improve their creative talents and have fun, while at the same time learning how to share their experiences with their peers, people in developing countries and the environment. It is an organization with a dedicated curriculum that recognizes the inherent talent, beauty, inspiration and value of young people and wants to encourage them to express it in his/her own way. We do this by bringing together different elements in a year-round program: the creative arts (visual and performing); drawing, painting, clay, sculpture, theater, puppetry, music, creative writing and film blended with social, environmental, community and cultural awareness.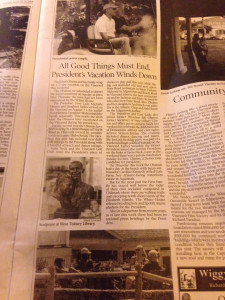 Visit the Grandmother Love Children's Exhibit at West Tisbury Public Library on Martha's Vineyard during the month of August and share your story.
Barack Obama told us about his Grandmother, now let's tell him about ours! Join Governor Deval Patrick and people from throughout the country and share a personal story about your Grandmother with President Obama and the First Family.  The bronze sculpture was commissioned by the students at the Life Experience School in Millis, MA and will be gifted to the Obama Presidential Library and Museum.
Everyone has a story about their Grandmother!
*