Welcome to The Peace Abbey Community website!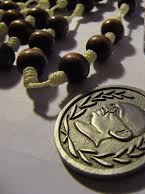 The mission of the Peace Abbey Foundation is to create and install public works of art that promote peace and nonviolence; and to administer and care for Abbey Interfaith Peace Chaplaincy, The Pacifist Memorial, The Animal Rights Memorial, Cremation Cemetery for Conscientious Objectors and the National Registry for Conscientious Objection. Throughout the year, the Foundation presents the Int'l Courage of Conscience Award at conferences and peace ceremonies and extends the impact of the Peace Seeds interfaith prayers for peace through their dissemination worldwide.
We conduct and support programs that bring together and promote the cooperation of people of different faith traditions and non-theists as well. We do this in the spirit of the 1986 International Day of Prayer for World Peace, as celebrated that year by religious leaders from around the globe in Assisi, Italy.  Read more.
Join us as we present
THE PEACE ABBEY COURAGE OF CONSCIENCE AWARD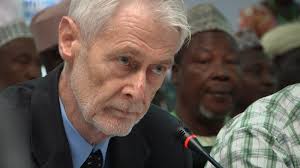 PADRAIG O'MALLEY

SUNDAY, December 16 at 11:00 AM

565 Boylston St. 
Boston, MA 02116  
617 266-6710
Padraig O'Malley is the John Joseph Moakley Distinguished Professor of Peace and Reconciliation at UMass Boston's the John W. McCormack Graduate School of Policy and Global Studies and author on topics related to divided societies. Born in Dublin, Ireland, O'Malley is an award-winning author and expert on democratic transitions and divided societies, with special expertise on Northern Ireland, South Africa, and Iraq.  O'Malley was educated at University College, Dublin, and at Yale, Tufts and Harvard universities. His life as an international peacemaker is portrayed in the award-winning documentary "The Peacemaker".  O'Malley is the author of a number of prize winning books on Northern Ireland and he is also the founding editor of the New England Journal of Public Policy, a publication of UMass Boston's John W. McCormack Graduate School of Policy and Global Studies.