Welcome to The Peace Abbey Community website!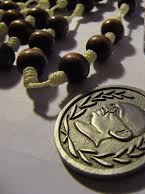 The mission of the Peace Abbey Foundation is to create and install public works of art that promote peace and nonviolence; and to administer and care for Abbey Interfaith Peace Chaplaincy, The Pacifist Memorial, The Animal Rights Memorial, Cremation Cemetery for Conscientious Objectors and the National Registry for Conscientious Objection. Throughout the year, the Foundation presents the Int'l Courage of Conscience Award at conferences and peace ceremonies and extends the impact of the Peace Seeds interfaith prayers for peace through their dissemination worldwide.
We conduct and support programs that bring together and promote the cooperation of people of different faith traditions and non-theists as well. We do this in the spirit of the 1986 International Day of Prayer for World Peace, as celebrated that year by religious leaders from around the globe in Assisi, Italy.

The Foundation supports grassroots efforts to link the many dimensions of the peace movement with a committed emphasis on human rights and animal rights. We recognize these two dimensions of intrinsic rights as inextricably interconnected, just as social and economic justice requires environmental sustainability and deep respect for the biosphere.
Central to our universalist approach is the premise that nonviolence is the most effective and long-term strategy in addressing the multitude of challenges that now threaten our increasingly imperiled planet.
FOUNDATION GOALS
To Educate: We conduct and sponsor programs and projects that promote a deeper understanding of the importance of service as a way of life. We exemplify this commitment to altruism through our decades-long affiliation with The Life Experience School for young adults with disabilities.
To link: We conduct and sponsor public events that promote understanding and mutual respect between people of different faith traditions and non-believers. We celebrate examples of artistic expression that elevate the ideals of compassion, cooperation, fairness and peace.
To Beautify: We commission and install works of art that express the sacredness of life and the power of pacifism and nonviolence. Accordingly, we support efforts that employ the arts in fostering social justice and peace.
To Participate: We conduct and support programs and projects that further an understanding of the many applications of Gandhian nonviolence and civil disobedience. Accordingly, we initiate, support and participate in peace and justice demonstrations and protests. Read more

.
Public Peace Sculpture Video
STONEWALK 2020  GETTYSBURG TO WASHINGTON DC
Memorial for Unknown Civilians Killed in War
The Peace Abbey is gratified to announce that the memorial stone honoring Unknown Civilians Killed in War will be placed on public display at the Nipponzan-Myōhōji Buddhist Temple in Washington DC during the inaugural year of its annual rotation at religious sites in our nation's capital.
Touching the hearts of those who visit, the storied civilian memorial stone serves as a reminder of the true cost of war.  It will travel annually to different places of worship (churches, synagogues, temples, mosques, gurdwaras, et al.) until such time that it is permanently placed at either Arlington National Cemetery or Washington National Cathedral.
Why Stonewalk Gettysburg?
Sacred Stone  —  Sacred Land
It may seem a strange idea: People from different parts of the country joining with members of the Gettysburg community in order to pull a 2000 pound memorial stone to Washington DC. With an estimated 50 thousand civilian casualties during the Civil War, why begin the walk at the grave of the only civilian killed during the Battle of Gettysburg, Jennie Wade?
And what, one might ask, "can a stone do or say in recognizing the sacrifices of war?   This does seem a strange idea.
This memorial stone, dedicated to Unknown Civilians Killed In War, is the counterpart to the Tomb of the Unknown Soldier. Those pulling the stone will include veterans, elected officials, clergy, families, people of all ages and backgrounds, all with a common desire that there be a place in Washington where civilian casualties in war are recognized; recognized in the spirit of how Gettysburg recognizes Jennie Wade.
The procession is called Stonewalk, and while it may seem strange, it is also strangely appropriate as the Stone speaks for itself in the silence of its message: Unknown Civilians Killed in War.
It is our hope and prayer that the movement of the memorial stone from Gettysburg to Washington DC will be a small, yet important expression of our shared grief and common desire to live in peace so there will no longer be a need for more war memorials.