Welcome to The Peace Abbey Community website!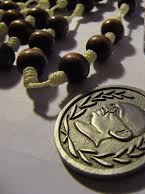 The mission of the Peace Abbey Foundation is to create and install public works of art that promote peace and nonviolence; and to administer and care for Abbey Interfaith Peace Chaplaincy, The Pacifist Memorial, The Animal Rights Memorial, Cremation Cemetery for Conscientious Objectors and the National Registry for Conscientious Objection. Throughout the year, the Foundation presents the Int'l Courage of Conscience Award at conferences and peace ceremonies and extends the impact of the Peace Seeds interfaith prayers for peace through their dissemination worldwide.  Read more.
UNFLAG FORCED DOWN AT PACIFIST MEMORIAL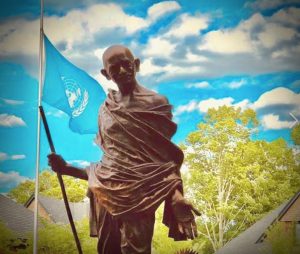 SHERBORN, Mass. (AP) — Who knew a "peace park" could be so contentious?
The Pacifist Memorial in the Boston suburb of Sherborn has been forced to take down a United Nations flag after residents objected. Memorial founder Lewis Randa removed the flag and its flagpole last week because residents of the luxury townhome development where it's now located say the items violated their property agreement.
But Randa says he and others were simply restoring a flag, which he concedes was not part of the original memorial but had flown for decades on the grounds. He said it's "inexcusable" that the UN flag isn't allowed when just next door, at the town's historic cemetery, a U.S. flag flies beside a war memorial honoring the town's fallen soldiers.
"It is clear that the animosity felt by those who have long opposed the presence of the Pacifist Memorial in Sherborn is what is generating the opposition," Randa said. "They claim it has nothing to do with the fact that it is a UN flag, but we all know if it was the U.S. flag, no one in their right mind would demand that it be taken down."  Read more.