Welcome to The Peace Abbey Community website!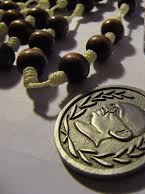 The mission of the Peace Abbey Foundation is to create and install public works of art that promote peace and nonviolence; and to administer and care for Abbey Interfaith Peace Chaplaincy, The Pacifist Memorial, The Animal Rights Memorial, Cremation Cemetery for Conscientious Objectors and the National Registry for Conscientious Objection. Throughout the year, the Foundation presents the Int'l Courage of Conscience Award at conferences and peace ceremonies and extends the impact of the Peace Seeds interfaith prayers for peace through their dissemination worldwide.
THE PACIFIST MEMORIAL
New bronze plaques to be installed honoring: Richard Gregg,
Pete Seeger, Mark Twain, Helen Keller & Barry Crimmins. DTBA
Future plaques to honor: Richie Havens, George Harrison,
Francis Crowe & Michael True.
Anne Sullivan and Helen Keller
Traveling Exhibit
Duxbury, MA – Town residents Lewis and Meg Randa are delighted to announce the launching of the Anne Sullivan and Helen Keller Traveling Exhibit in Duxbury during the month of November.  The exhibit features the beautiful, life-size bronze bust of Helen Keller and her teacher and mentor, Anne Sullivan.  The sculpture was commissioned to celebrate the unique and transformational relationship children and adults have with their teachers in school and throughout life.