Due to inclement weather, Saturday, Oct 1st City Island


Global Pandemics Vigil has been postponed.  New Date TBA

Welcome to The Peace Abbey Community website!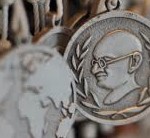 The mission of the Peace Abbey Foundation is to create and install public works of art that promote peace and nonviolence; and to administer and care for Abbey Interfaith Peace Chaplaincy, The Pacifist Memorial, The Animal Rights Memorial, Abbey Cremation Cemetery for Conscientious Objectors, and the National Registry for Conscientious Objection.  Throughout the year, the Foundation presents the Int'l Courage of Conscience Award at conferences and peace ceremonies and extends the impact of the Peace Seeds' interfaith prayers for peace through their dissemination worldwide.
We conduct and support programs that bring together and promote the cooperation of people of different faith traditions and non-theists as well. We do this in the spirit of the 1986 International Day of Prayer for World Peace, as celebrated that year by religious leaders from around the globe in Assisi, Italy.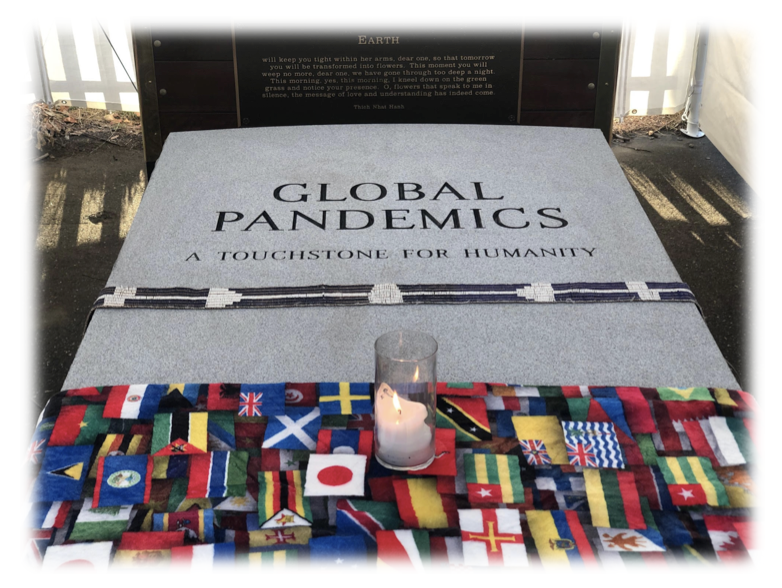 AN OFFERING OF BEREAVEMENT TO THE CITY OF NEW YORK

The Global Pandemics Touchstone is being gifted to the City of New York for placement at Hart Island mass burial cemetery.  We are awaiting the final decision as to whether or not those buried on Hart Island will have a pandemic memorial stone for victims of the coronavirus, AIDS and past contagious diseases.  Short Video on HART ISLAND:
Foundation supports grassroots efforts to link the many dimensions of the peace movement with a committed emphasis on human rights and animal rights. We recognize these two dimensions of intrinsic rights as inextricably interconnected, just as social and economic justice requires environmental sustainability and deep respect for the biosphere. Central to our universalist approach is the premise that nonviolence is the most effective and long-term strategy for addressing the multitude of challenges that now threaten our increasingly imperiled planet.
Read More.
Sermon: Peacemaking as a Subversive Activity. Delivered by Lewis Randa via zoom to the Vermont Mount Mansfield Unitarian Universalist Fellowship, May 22, 2022.