Welcome to The Peace Abbey Community website!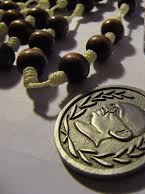 The mission of the Peace Abbey Foundation is to create and install public works of art that promote peace and nonviolence; and to administer and care for Abbey Interfaith Peace Chaplaincy, The Pacifist Memorial, The Animal Rights Memorial, Cremation Cemetery for Conscientious Objectors and the National Registry for Conscientious Objection. Throughout the year, the Foundation presents the Int'l Courage of Conscience Award at conferences and peace ceremonies and extends the impact of the Peace Seeds interfaith prayers for peace through their dissemination worldwide.
We conduct and support programs that bring together and promote the cooperation of people of different faith traditions and non-theists as well. We do this in the spirit of the 1986 International Day of Prayer for World Peace, as celebrated that year by religious leaders from around the globe in Assisi, Italy.

The Foundation supports grassroots efforts to link the many dimensions of the peace movement with a committed emphasis on human rights and animal rights. We recognize these two dimensions of intrinsic rights as inextricably interconnected, just as social and economic justice requires environmental sustainability and deep respect for the biosphere.  Read more.
Stonewalk 2020 Gettysburg to Washington DC dedicated to
Jennie Wade
(Aug. 15 – 22)
SIGNIFICANCE:
Only civilian killed during the Battle of Gettysburg
BLUE GRASS SONG TRIBUTE:
The Legend Of Jennie Wade:  Lonesome River Band
Mary Virginia "Jennie" Wade lived and worked as a seamstress at her parent's home in Gettysburg, Pennsylvania. On the fateful morning of July 1, 1863, Wade travelled with her mother and her two brothers from their home to her sister's house, less than one-half mile away, to help care for both her sister and her sister's newborn child. While kneading bread, Jennie was struck by an errant bullet and killed instantly, one of more than 150 bullets to strike her sister's house during the three-day Battle of Gettysburg. Wade was the only civilian to be killed directly as a result of the fighting. Poignantly, on the July 4, with the guns now silent, her mother used the very same dough Jennie had kneaded just three days earlier to bake 15 loaves of bread.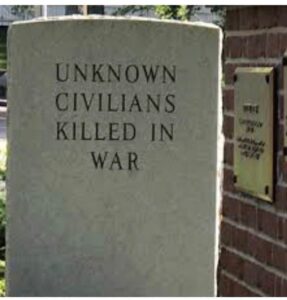 Memorial for Unknown Civilians Killed in War    Stonewalk Webpage Archives
The Peace Abbey is gratified to announce that the memorial stone honoring Unknown Civilians Killed in War will be placed on public display at the Nipponzan-Myōhōji Buddhist Temple in Washington DC during the inaugural year of its annual rotation at religious sites in our nation's capital.
Touching the hearts of those who visit, the storied civilian memorial stone serves as a reminder of the true cost of war.  It will travel annually to different places of worship (churches, synagogues, temples, mosques, gurdwaras, et al.) until such time that it is permanently placed at either Arlington National Cemetery or Washington National Cathedral.