Welcome to The Peace Abbey Community website!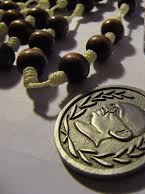 The mission of the Peace Abbey Foundation is to create and install public works of art that promote peace and nonviolence; and to administer and care for Abbey Interfaith Peace Chaplaincy, The Pacifist Memorial, The Animal Rights Memorial, Cremation Cemetery for Conscientious Objectors and the National Registry for Conscientious Objection. Throughout the year, the Foundation presents the Int'l Courage of Conscience Award at conferences and peace ceremonies and extends the impact of the Peace Seeds interfaith prayers for peace through their dissemination worldwide.
We conduct and support programs that bring together and promote the cooperation of people of different faith traditions and non-theists as well. We do this in the spirit of the 1986 International Day of Prayer for World Peace, as celebrated that year by religious leaders from around the globe in Assisi, Italy.

The Foundation supports grassroots efforts to link the many dimensions of the peace movement with a committed emphasis on human rights and animal rights. We recognize these two dimensions of intrinsic rights as inextricably interconnected, just as social and economic justice requires environmental sustainability and deep respect for the biosphere.
Central to our universalist approach is the premise that nonviolence is the most effective and long-term strategy in addressing the multitude of challenges that now threaten our increasingly imperiled planet.
FOUNDATION GOALS
To Educate: We conduct and sponsor programs and projects that promote a deeper understanding of the importance of service as a way of life. We exemplify this commitment to altruism through our decades-long affiliation with The Life Experience School for young adults with disabilities.
To link: We conduct and sponsor public events that promote understanding and mutual respect between people of different faith traditions and non-believers. We celebrate examples of artistic expression that elevate the ideals of compassion, cooperation, fairness and peace.
To Beautify: We commission and install works of art that express the sacredness of life and the power of pacifism and nonviolence. Accordingly, we support efforts that employ the arts in fostering social justice and peace.
To Participate: We conduct and support programs and projects that further an understanding of the many applications of Gandhian nonviolence and civil disobedience. Accordingly, we initiate, support and participate in peace and justice demonstrations and protests. Read more.

STONEWALK




VICTIMS OF PANDEMICS WORLDWIDE




受害者 泛美 

全世界




Announcing plans for a future Stonewalk (2021?) that addresses
the global pandemic
 of COVID – 19.
Plans are underway to organize a Stonewalk that commemorates Victim of Pandemics Worldwide (and acknowledges the extraordinary contribution and sacrifices of healthcare and essential service workers throughout the world). The stone would possibly carry these words, engraved in English, Chinese, Italian and Spanish:  VICTIMS OF PANDEMICS WORLDWIDE – 受害者 泛美 全世界 – VITTIME DI PANDEMIE IN TUTTO IL MONDO  – VÍCTIMAS DE PANDEMIA EN TODO EL MUNDO.
The Peace Abbey will be adapting the prior focus of innocent victims of war to equally innocent victims of pandemics worldwide, since the dawn of human history to this recent Covid -19.  Pandemics have swept throughout the world claiming millions upon millions of lives and shaped human history in their wake, as only wars have.
The initial plan is to start in Boston and continue to New York City, linking hospitals along the way in an effort to bring together health care professionals, local community members and those who find a need to be together through the difficult and strenuous movement of the two ton memorial stone and caisson upon which it rests.
If you would like to be part of the organizing effort to bring this Stonewalk about (which will take place after full recovery from the pandemic and people are once again able to assemble safely), please let us know.  STAY SAFE EVERYONE.
Contact:  lewismranda@gmail.com


CONSCIENTIOUS OBJECTORS DAY 2020