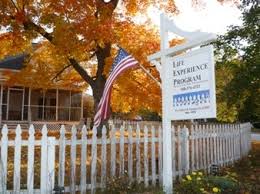 THE SPECIAL PEACE CORPS
Learn about the Special Peace Corps
at The Life Experience School
which is under the care of the
Peace Abbey Foundation.
ANNE SULLIVAN & HELEN KELLER PROJECT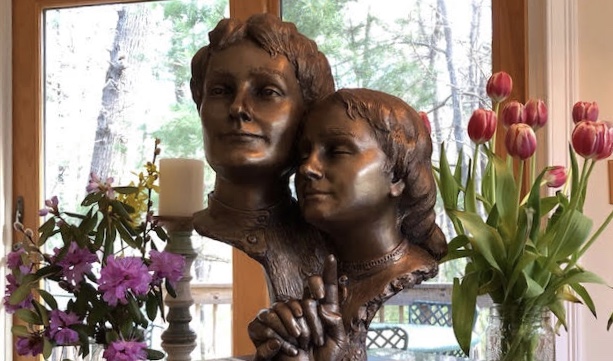 Helen Keller Deaf-Blind Awareness Week 2019

Sherborn, MA., June 23, 2019 – The Life Experience School is proud to announce its
participation in the National Helen Keller Deaf-Blind Awareness Week with a unique,
traveling educational art exhibit.  The traveling exhibit, the first of its kind that promotes
deaf-blind awareness, features a beautiful life-size bronze bust of Helen Keller and her
teacher Anne Sullivan.
The commissioned work of art, sculpted by internationally renowned artist Lado
Goudjabidze, was first unveiled at the Massachusetts Lions Club Convention in May of
2019.  It was Helen Keller, who called on the Lions Club in 1925 to be "Knights of the
Blind".  Ever since, the Lions Club has made eye research, prevention of blindness and
assistance to the blind central to their mission as a service organization.  Read more.
"You have heard", Helen Keller said in her speech, "how I was taught … and I found
myself, found the world, and found God!  It is because my teacher cared about me and
broke through the dark, silent imprisonment which held me that I am able to work for
myself and for others. If you care, if we can make the people of this great country care,
the blind will triumph over blindness."
The Keller – Sullivan educational art exhibit was on display at the 2019 graduation
ceremony at Perkins School for the Blind in Watertown, MA where both Keller and
Sullivan attended.  It was also presented at the end-of-year, all-school assembly at the
Pine Hill Elementary School in Sherborn, MA.
Deaf-Blind Awareness Week began in 1984 as a national advocacy campaign with a
proclamation from President Ronald Reagan who sought to designate the week of
Keller's birthday (June 27) as a time to learn about deaf and blind issues and how
those with visual and auditory challenges can be assisted to live full and productive
lives.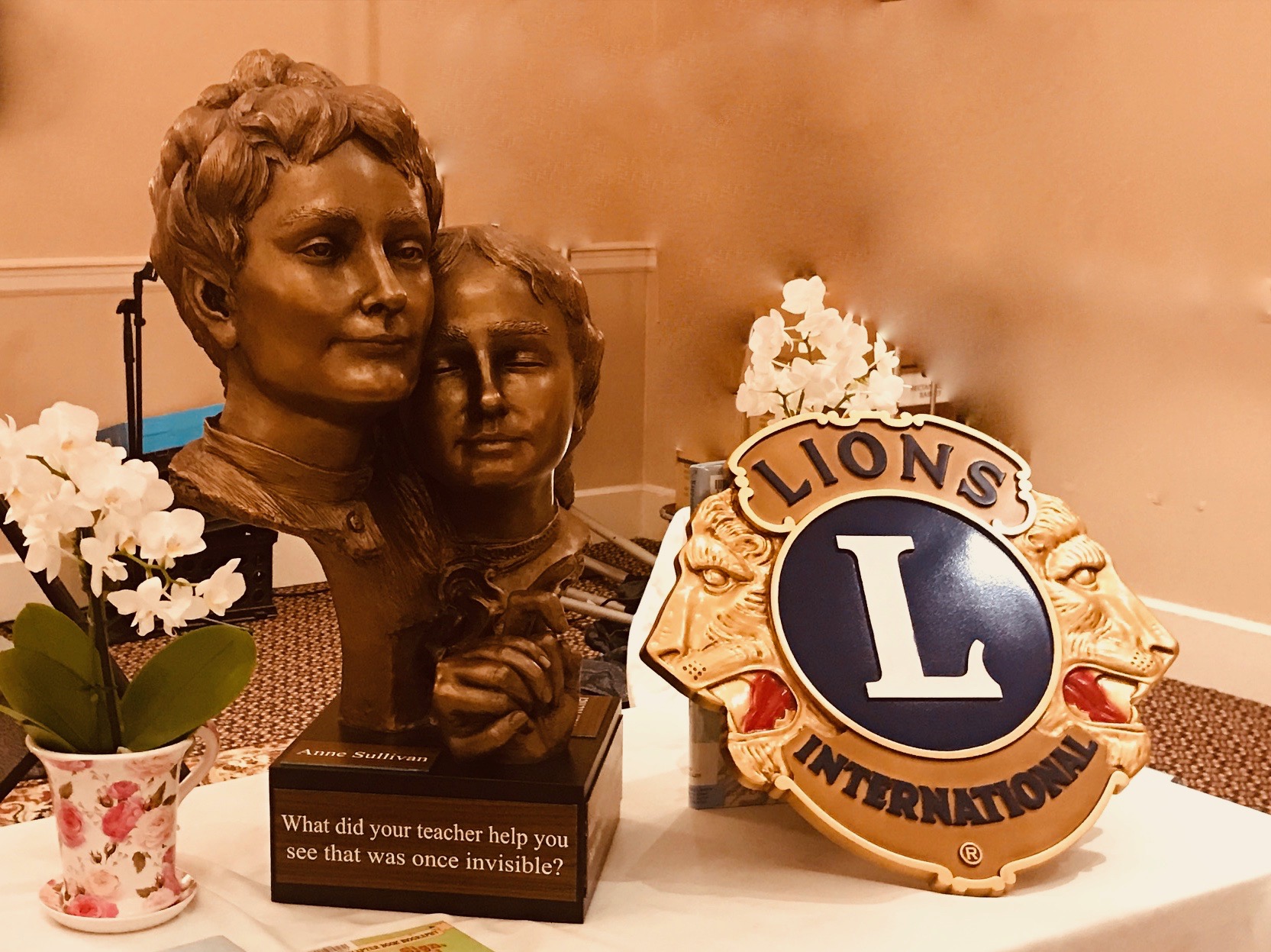 In keeping with the central theme of Deaf-Blind Awareness Week, the traveling
sculpture exhibit poses two questions which are in text and braille:  What did your
teacher help you see that was once invisible?    What did your teacher help you hear
that was once silent?
Pine Hill School Fifth grader, Arabella Clark, chose the traveling exhibit for her school
project and answered: "my potential" to the first question — "my inner voice" to the
second question.
---