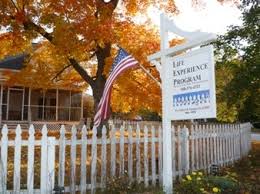 THE SPECIAL PEACE CORPS
Learn about the Special Peace Corps
at The Life Experience School
which is under the care of the
Peace Abbey Foundation.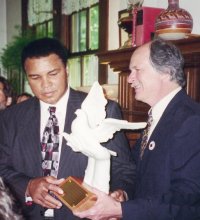 Muhammad Ali receives the 1994 Courage of Conscience Award from Pat Farren who was honored the following year for establishing Peacework Magazine of the American Friends Service Committee.
Dalai Lama receives Courage of Conscience Award from Lewis Randa at MIT in 1992 at Mind Science Conference.
1992 Legacy of the Peace Movement Awards Concert at Kennedy Presidential Library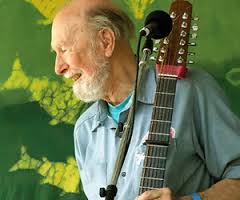 The Peace Abbey honors individuals and organizations who are recognized internationally for their humanitarian and peace activism, along with local, grassroots, unsung heroes of social change. The Peace Abbey supports and encourages the noble work of individuals and groups who are, all too often, too little known.
Recipients are from the following countries:  USA, Sweden, Nicaragua, El Salvador, India, Tibet, Viet Nam, Egypt, Israel, Australia, China, Soviet Union, Cambodia, Argentina, Japan, England, Palestine, Rwanda, Nepal, Spain, Mexico, South Africa & Columbia.
Pete Seeger received the Courage of Conscience Award for his commitment to peace and social justice as a musician, songwriter, activist, and environmentalist that spans over fifty years. 2005 Abbey Award presented by Peace Chaplain Dan Dick.
There is no monetary value that accompanies this award, only the blessing that comes from receiving this prestigious recognition from a place whose mission is linking insufficiently recognized practitioners of nonviolent social change with the work of high-profile humanitarians. It is our prayer that this humble gesture of appreciation brings recipients together in ways that inspire further service and creativity and leads to a world that is increasingly peaceful, safe, healthy and kind.
Mother Teresa received the 2000 Courage of Conscience Award along with he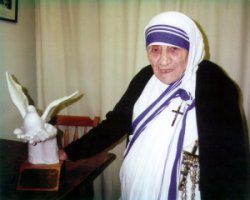 Missionaries of Charity which she founded in 1950 in Calcutta, India.  In 1988, Mother Teresa visited the Life Experience School in Sherborn, MA which, soon after her visit, acquired the local parsonage next door and opened the Peace Abbey Guesthouse where hundreds of travelers from throughout the world received hospitality for nearly a quarter-of-a-century.  The Guesthouse closed in the fall of 2012.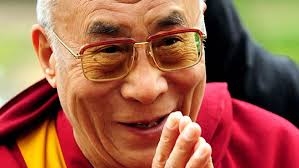 The Dalai Lama received the Courage of Conscience Award at Kresge Auditorium at MIT during Harvard University Mind Science Symposium in 1990. Lewis Randa presented the Award with the students at theLife Experience School.
Complete list of recipients here.
THE PEACE ABBEY FOUNDATION | 16 Lavender Street, Millis, MA 02054 | 508.655.2143 | admin@peaceabbey.org. info@peaceabbey.org
PEACE ABBEY MEMORIAL PARK | 2 North Main Street, Sherborn, Massachusetts 01770 | 508.259.8508 | info@peaceabbey.org
The Peace Abbey, a non-profit, tax exempt 501(c)(3) charitable organization, was founded in 1988 to create, maintain, and promote innovative models for social change that reflect the principles of nonviolence that exist within the major faith traditions of the world.
(c) 2015 The Peace Abbey